Originally posted 2011
Hi there,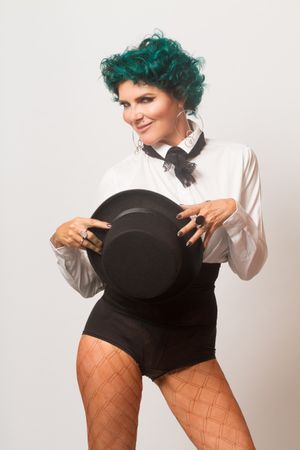 I find it pretty intimidating playing brand new songs to someone for the first time. It's one week until my first original gig of the year – where I've committed to perform some brand new songs destined for Album no 3... 
It was a bit easier for me in the past when I mostly co-wrote songs. Like a trouble shared is a trouble halved, so the blame for a dodgy verse structure or naff lyric is not entirely your fault when more than one person has authored a song. This time, as part of the whole 'do something that scares you' routine, I've decide to write the whole bloody album by myself. The audience at Lizotte's next week won't hear entirely virginal songs, however – they will have been heard first, of course, by my fabulous accompanist. 
I thought I'd try to make his job easier by recording rough demos of the songs I've written so far. A bit of midi drums and even a bass line, to give him the vibe man.  After his first listen (while I watched my knuckles turn white in another room), he said he didn't 'quite get' one of the new tunes. But that one is supposed to be my Goldfrapp-esque dancefloor hit! He said it sounded like monkeys had played the drums in the opening. Things took a turn for the even worse when he started talking about my show tune. SHOW TUNE!? Oh you mean the sultry tear-jerking blues number? Oh dear. Things thankfully did improve when the songs were stripped back to the vocals and chords and his arranging skills were added on top.  Percussion-loving simians have now been banished and Minnelli-like melodrama has melted away. 
Note to self: do not under any circumstances attempt to be a music producer. Don't give up your night job!
xMandy