Originally post 2011
Hi there, 
Did you watch the ARIAs on Sunday Night? Aussie pop singer Delta Goodrem performed a cover of 'The Day You Went Away' made famous by Wendy Matthews. Some people weren't happy! Wendy's version is beloved of the Aussie people, so it's pretty hard to beat. Is it one of those perfect pop songs that just shouldn't be touched?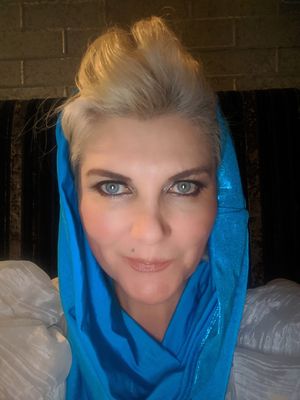 Look I know I do go on about covers, ie 'other people's songs'. Let's face it, singing covers is how I make my living (weddings, parties, anything?) but it's more than that. I think there can be a lot of creativity in interpretation. You know Frank Sinatra and Elvis Presley never wrote any of their own songs, but wow did they make other people's songs their own. But it can also be a minefield. People have connections to songs they love and don't always appreciate other folks messing with that! 
Now just to be clear, there are 'cover bands', like Top 40 party bands or perhaps the band you might have at your wedding, then there are artists who perform covers. Please check out Thirsty Merc's version of Rihanna's 'Umbrella'. Just amazing and very different from RiRi's world famous version. Maybe this kind of thing could be called an 'original' cover. 
If I think about what my own musical style is, I see it as being made up of a lot of the music I absorbed growing up (I'm still growing up!). Take a pinch of 80's synth pop, add a generous dash of ABBA, lightly spoon in some Madonna, don't forget to pour in at least a cup of Goldfrapp, and then sprinkle some Ella Fitzgerald over the top...and blend. Sometimes I can't resist going direct to the source of my musical love, but rather than trying to reproduce a song I adore, I might give it a go with a twist. Maybe if Delta had performed that song more differently to the original, it would have received a better reaction? 
I attempted to do my own original covers (with the brilliant arranging assistance of Simon Morel) last week at my (mostly original) gig at Kings Cross' El Rocco. Here are some videos. Let's hope you don't need to ask yourself: 'Has Mandy murdered it?'! 
Cheers,
Amanda